BRETT BAXTER'S PLAY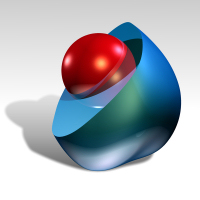 Author:
Brett Baxter
Title:
Luke Warm, One-Act Play
Released:
2011
Genre:
Comedy (not for the faint-hearted)
Characters:
2M, 2F, 2 - 3M/F. Total 7 (6 with doubling).
Length:
Roughly 30 minutes.
Suitable for:
Liberals and children over 16.
Performance Cost:
R150 per performance
($25.00 in American money)
Performance Rights:
Contact
info@brettbaxter.com
Synopsis:
Luke Warm (Crime Fighting Machine) and his non-gender-specific sidekick
(Mike Alpha November), have been tasked with thwarting the diabolical villain Canto
Knees, and his non-gender-specific sidekick (Vanilla Sheik), before they destroy the
southern hemisphere with a giant laser cannon. They are assisted by Little Miss Buffet
(Private Dick), a black sidekick housekeeper (Mavis), and an Extra. Featuring Russians,
cuckoo clocks and a speech impediment, Luke Warm will make your nose bleed.
Themes:
South Africa, Lasers, Racism, Lasers, Bond Villain,
Lasers, Humour, Lasers, Death, Lasers!
Sorry, no sharks.
Sample:
View a
sample
of this play.
© Brett Baxter.
brett@brettbaxter.com